my approach to design is based on the concept of "romantic modernism" where i reference and incorporate elements of the past while celebrating the simplicity and minimalism of modern design. materials such as stone, wood and steel are allowed to age in a natural and maintenance-free manner and then placed in the context of simple and clean modern space. with this dual approach to design my residences achieve a warmth and character of traditional design combined with the excitement of modernism.
i am personally involved with every aspect of the home. once i have finished the plans, my job has just begun. over the course of construction i involve myself with every aspect of the design. during this time i am able to address the thousands of big and small questions that arise, ensuring the execution of the design and the success of the project.
to help you understand your role in the design of your house i have outlined the following tips on how you can be involved in the process:
1. write an inspiring brief
a well-written sentence is the best brief you can possibly give me. it really gets the juices going when you provide a creative image or metaphor to describe what you want to see in your home. to come up with those words, just look for what your inner romantic or inner child would want in a space.
the home in la cresta seen here was built for "a modern-day cowboy." my mind just went crazy with that description. i incorporated pioneer fort walls, a 200-year-old mesquite gate in the inner courtyard, and a steel hitching post for the owner's horses in the front yard.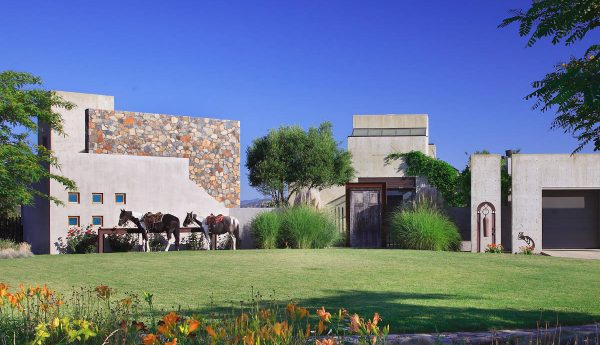 2. consider combining styles
it might seem difficult to mesh two design styles into a cohesive narrative, but it can be done. if a husband and wife or two partners have different tastes or styles, the best way to make that work is to combine them, you don't need to choose.
the owners of this home in rancho santa fe seen here wanted both a traditional look and a contemporary look. the steel pavilions are designed for the husband's modern aesthetic, while the mediterranean parts of the home represent the wife's traditional preference. the home is an expression of both of them.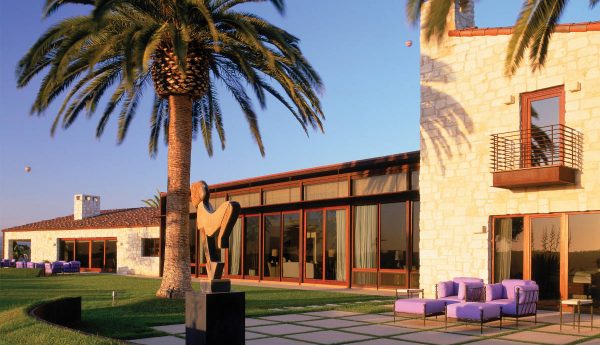 while your home is meant to reflect you, I might have ideas that match your aesthetic that you might not have thought about – trust that. Im here to be an expert and guide you on this journey to creating your dream home.
the contemporary home in laguna beach seen here is modeled after a romantic seaside destination. the owners told me how they loved the coastal villages on the slopes of the mediterranean. i created the same effect by breaking the house into a cluster of buildings separated by a narrow "street" that i enclosed in glass to keep out the elements.
express yourself and enjoy the process!