the priciest home on the market in newport beach is an architect's vision.
the 13,000-square-foot, three-level residence, to be set on a coveted, oceanfront parcel in corona del mar's shorecliffs, hit the multiple listing service this week at $36.5 million.
still in the conceptual stages, the blufftop house at 101 shorecliff road will have rooms that make the most of the sweeping views, walls of retractable glass and broad, seaside terraces. the home is expected to include a theater, gym and wine tasting room, as well as a 3,300-square-foot car collector's garage.
a swimming pool and gardens will highlight a gently sloped backyard.
designer geoff sumich's approach is inspired by "romantic modernism," he says on his website, blending modern design with materials such as stone, wood and steel allowed to age maintenance-free in minimal spaces. the effect, he explains, adds warmth and character to a modern home.
the shorecliff house will be "exquisite" says rob giem of hom sotheby's international realty, the agent representing the home.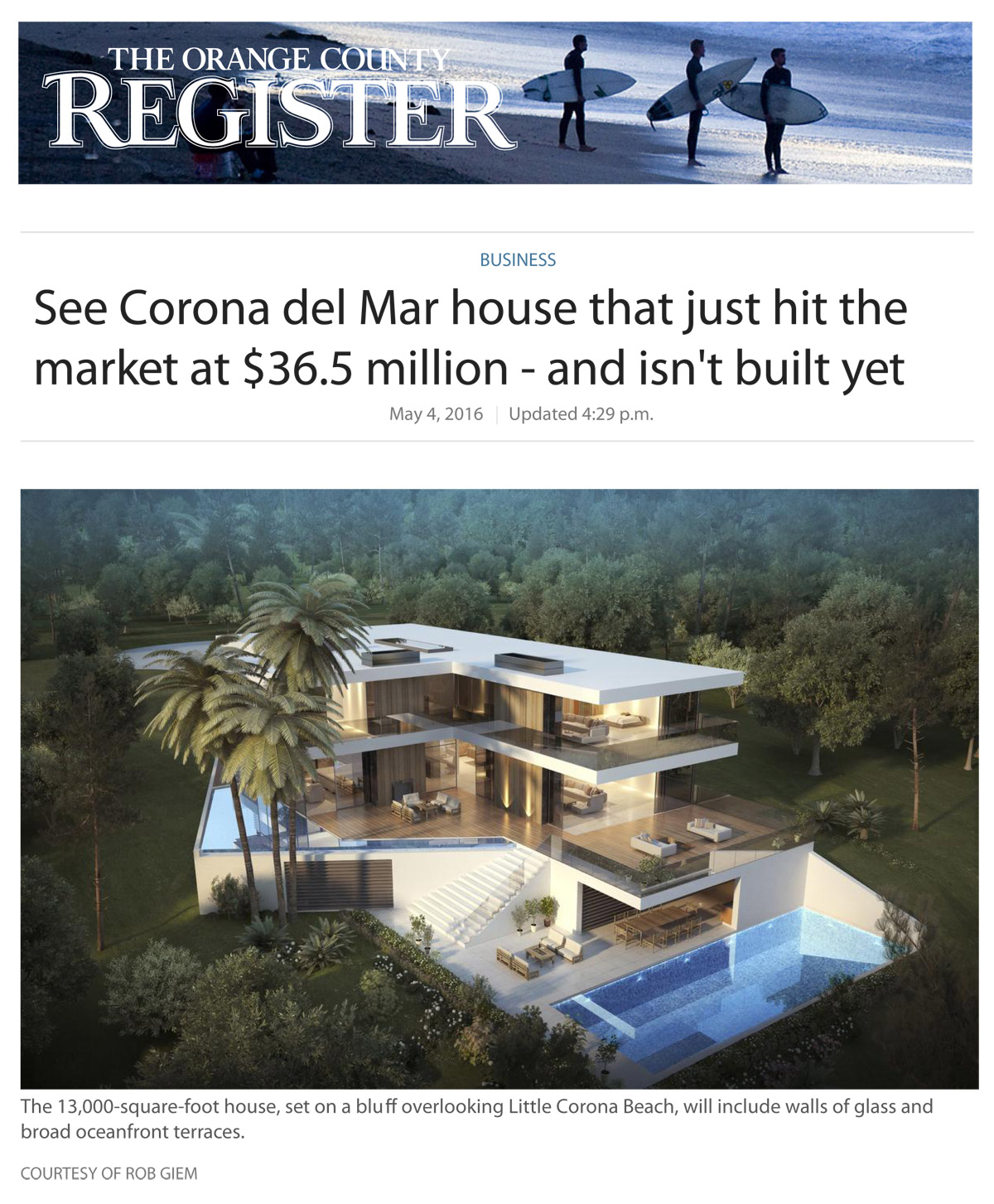 "on the top floor, the master suite is seemingly aloft above the ocean," he wrote in the listing.
while plans have yet to be fully approved, giem said the project meets the major requirements of the city, coastal commission and hoa. the parcel, about three-quarters of an acre perched above little corona beach, has been the site of a house built in 1956 for sale at about $18 million. that home was considered a teardown, with prospective buyers wondering what could be built there. now they know. an open house will be held on saturday, 1-4 p.m.
by marilyn kalfus – staff writer